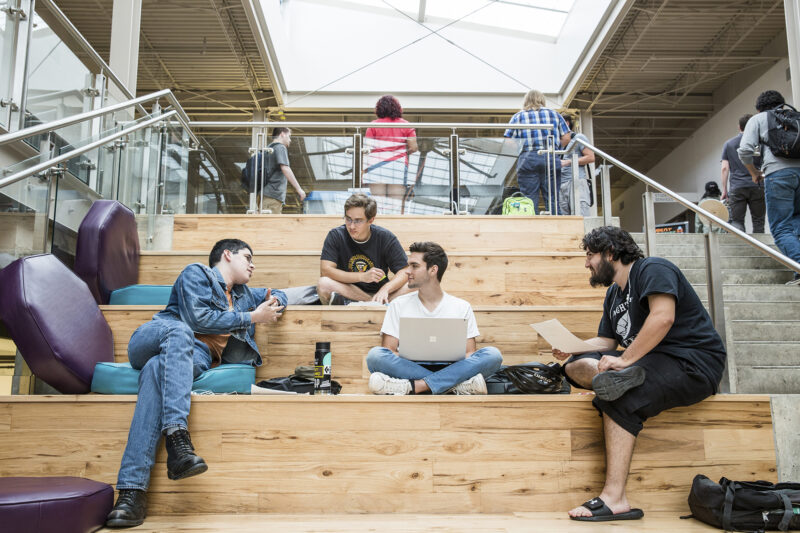 Enroll in a Service-Learning Class
Enroll in a Service-Learning Class
"Earn Credit and Make a Difference!"
Want to earn credit for making a difference in your community? Enroll in a service-learning course section!
Service-learning sections cover the same content as standard course sections, with community engagement integrated directly into the syllabus and learning objectives. Service projects will be required for one portion of the course, and reflective activities in class will help you connect your service back to what you're learning in the classroom.
Below is a list of courses with required or optional Service-Learning projects.  Not all courses are offered every semester; please search for courses in the Course Catalog with the SVL tag, or look for service-learning course notes in the Course Schedule.
Course
Course information
Professor(s)
BIOL 1407
BIOL 1407 Structure and Function of Organisms
Curtis Eckerman
CHEM 1112
CHEM 1112 General Chemistry II
Debamita Paul
DHYG 1215
DHYG 1215 Community Dentistry
Michelle Landrum
Melissa Vetter
DHYG 2102
DHYG 2102 Applied Community Dentistry
Michelle Landrum
Melissa Vetter
EDUC 1300
EDUC 1300 Learning Frameworks
Queen Samantha Ackers
Shih-Ting Lee
Rubi Medina
Amber Sarker
ENGL 1301
ENGL 1301 Composition I
Anne Fletcher
Becky Villareal
ENGL 1302
ENGL 1302 Composition II
Becky Villareal
ENGL 2322
ENGL 2322 British Literature: Anglo-Saxon Through 18th Century
David Estringel
Alana King
ENGL 2328
ENGL 2328 American Literature: Civil War to the Present
Becky Villareal
ENVR 1301
ENVR 1301 Introduction to Environmental Science
Stefanie Bergmanson
Elena Keen
Alina Satkoski
ESOL 0303 /COMX 4003
ESOL 0303/COMX 4003 Oral Communication
Elizabeth Rivas
ESOL 1309 / COMX 4009
ESOL 1309 / COMX 4009: Advanced American Pronunciation
Elizabeth Rivas
ESOL 0313 / COMX 4013
ESOL 0313/COMX 4013 Reading and Vocabulary 3
Elizabeth Rivas
GISC 2401
GISC 2401 Data Acquisition and Analysis in Geographic Information Systems (GIS)
Braniff Davis
Sally Hol
Stephanie Long
Brent Porter
GOVT 2305
GOVT 2305 United States Government
Rachel Brooks
Vanessa Faz
GOVT 2306
GOVT 2306 Texas State and Local Government
Rachel Brooks
Vanessa Faz
HUMA 1301
HUMA 1301 Humanities: Prehistory to Renaissance
Alana King
HUMA 1311
HUMA 1311 Mexican-American Fine Arts Appreciation
Lillian Huerta
Jean Lauer
PSYC 2319
PSYC 2319 Social Psychology
Kathy Frost
PSYC 2389
PSYC 2389 PACS Academic Cooperative
Shirin Khosropour
SOCI 1301
SOCI 1301 Introduction to Sociology
Jackie Burns
SPCH 1315
SPCH 1315-700 Public Speaking (Honors)
Gretchen Harries
SPCH 1315
SPCH 1315 Public Speaking
Milton (Terry) Hunt
Contact servicelearning@austincc.edu for more information.