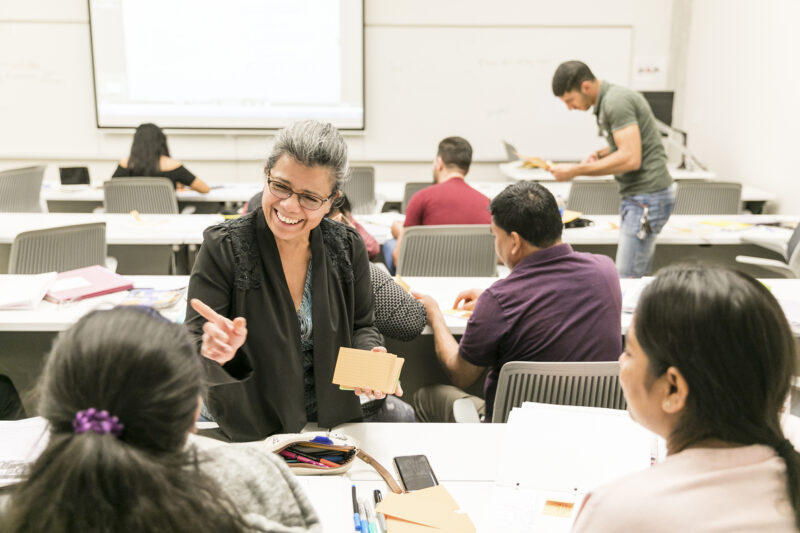 Invitation
"We must engage all students, both academically and socially, providing them the support for persistence along a guided pathway. We will engage students through active and collaborative methods of teaching and learning, advising, tutoring, mentoring, student life, and the provision of opportunities for real-world experiences in the way of internships, service-learning, civic engagement, and global participation." -From ACC's 2017-2021 Strategic Plan
We invite you to join a dynamic and motivated community of scholars dedicated to equitable community engagement! View the Service-Learning Faculty Guide and Office of Experiential Learning Handbook below to learn more.
| | |
| --- | --- |
| Service-Learning Faculty Guide | Handbook of Experiential Learning |
The Service-Learning Program offers a variety of opportunities for you to join a community of service-focused faculty and staff, train in the best practices for this high-impact teaching method, and implement an equitable community-engaged Service-Learning Project in your course with a full support staff at your service!
You can also continue your community-engagement journey with professional development opportunities and even become a research fellow in the growing field of community-engaged service-learning!
We'd love to meet you, hear your ideas, and explore ways to engage our students in the wider community together!